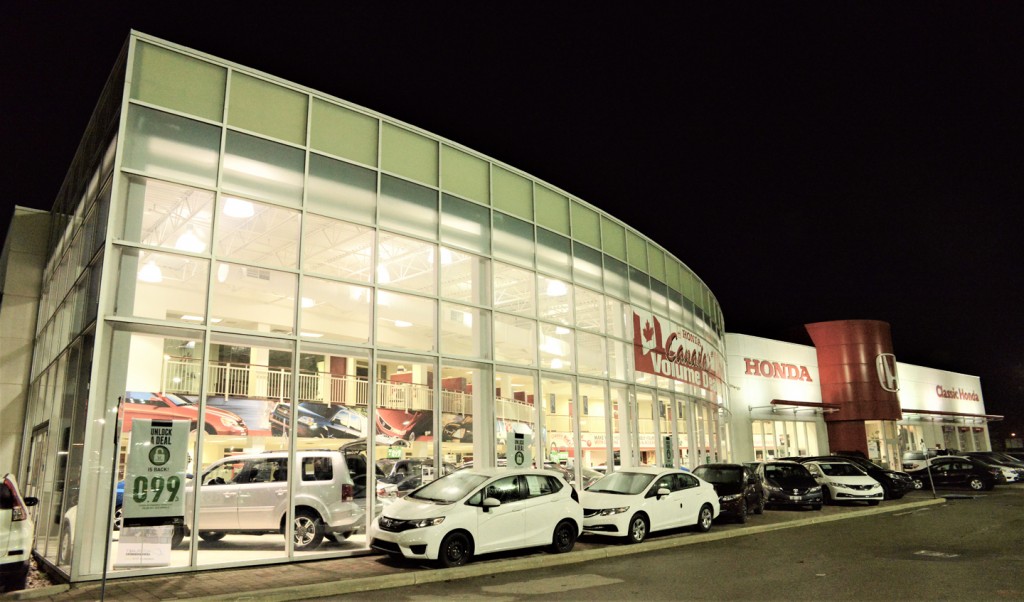 Faraday Lighting provides a turnkey approach to lighting solutions that delivers on all your company's and employees' specific requirements. If you're looking for commercial lighting solutions in the GTA, then Faraday Lighting can supply you with products from Canada's leading lighting manufacturers including:
Premise LED
Liteline
Lotus LED
BJTAKE
CSC LED
Spina Poles
Lutron
Marcus Transformer
Metrosphere
EIKO Canada
E-Craftsmen
Upplands Solar Lighting
Leviton
Ushio
Maxlite
Dynapole
Faraday Lighting is a lighting distributor focused on providing energy-efficient, engineered, turnkey lighting solutions for commercial and industrial facilities.
That means our clients don't have to retain engineers, designers, or contractors. We have a team of lighting experts on staff that can deliver end-to-end lighting solutions starting with in-depth lighting audits and analysis, through to installation.
Our customers' projects include:
Hockey arenas and sporting facilities
Manufacturing and warehousing facilities
Automobile dealerships
Hospitals and senior's facilities
Retail stores and shopping malls
Hospitality and hotels
Commercial offices
Condominiums and Apartments
Exterior and interior parking garages
Turnkey Lighting Solutions: One-Stop Shopping for Commercial Lighting Projects
Whether you need a retrofitted lighting solution for an existing facility, or lighting for a new build construction project in Canada, our experienced engineers can provide you with state-of-the-art LED fixtures and controls that are ideal for your commercial or industrial application.
Best of all, you can leave all the heavy lifting to us. We can make feasible budget-friendly lighting recommendations based on a thorough facility-wide assessment of your existing lighting. Once the lighting audit is complete, our engineers will prepare a detailed proposal that includes a list of required materials, estimated costs of material and labour, and an economic analysis that includes your payback period and avoided maintenance costs. You'll have the opportunity to peruse the proposal and make any necessary changes as you see fit at which point our engineers will also review the changes and discuss them with you.
The next step is to check if the project is eligible for a government rebate. Our engineers will prepare and submit the rebate application forms on your behalf to ensure that you get back the maximum value. For the duration of the project, the goal will be to deliver high-quality services in a timely manner to minimize business disruption as much as possible or eliminate it entirely.
For that reason, our team of engineers will work fast and hard to ensure that all technical reviews of your rebate application are completed efficiently and accurately to avoid any project delays.
Throughout the installation process, our electrical contractors work in complete compliance with federal and provincial commercial electrical regulations to ensure a totally safe working environment for you, your employees, and your customers. Our electricians adhere to provincial safety standards throughout the duration of the project to minimize the risk of potential injury. All projects are ESA certified.
Lighting Services We Provide:
Lighting Engineering, Design, Layout, and Simulation
 It's important to provide your employees with the necessary tools to successfully complete work-related tasks. Proper lighting design and implementation contributes positively to the work environment and boosts productivity. Through lighting simulation, our engineers can assess your current lighting and make professional recommendations on how to improve them.
Product Specifications and Supply
As one of the leading lighting solutions providers in Toronto, Faraday Lighting offers a complete  assortment of lighting products to fit any and all commercial or industrial requirements.
Installation and ESA Approvals
All of our electrical contractors undergo comprehensive theoretical and ongoing hands-on training to ensure their electrical safety and installation skills are completely up to date. We also work in conjunction with the Electrical Safety Authority (ESA) in Ontario , an organization that oversees all lighting and electrical project inspections.
Contact Us for All of Your Commercial Lighting Needs in Toronto
Faraday Lighting is the leading provider of commercial turnkey lighting solutions in Toronto and the GTA. We execute lighting projects from start to finish, from audit to engineering to installation. Book a consultation with one of our commercial lighting experts today to discuss your project.